| | |
| --- | --- |
| | |
| SharePoint Consulting Services and Development | |
New Peak Solutions is a US based Microsoft SharePoint consulting firm that serves clients throughout the Unted States.
We help companies leverage the full capabilities of SharePoint and its related technologies allowing your company to get the maximum benefit from this powerfull tool. Our SharePoint consultants are well-versed in best practices and have vast experience and knowledge helping many companies prosper and grow with great SharePoint solutions. Take your SharePoint environment to the next level with our top rated SharePoint consulting company.
Microsoft SharePoint is used by companies and firms all over the world. This robust platform has many functions including
collaboration,

document management,

knowledge management,

enterprise search,

custom design,

business workflows,

business intelligence and

much more.
SharePoint Intranets

Transform the way people work
Intranets form the hub of your companies data. There are many aspects that need to be considered and planned to make a successful Microsoft SharePoint Intranet. Have a SharePoint consultant help you make a world class portal for your firm. Our Microsoft SharePoint consulting company have been building Intranets and Portals for years.
Modern look and feel
Custom widgets/apps
Dynamic Content that you have full control over
Integration with other business systems
SharePoint Apps

Build for your needs
Sometimes you just need code to solve a problem. Our Microsoft SharePoint consultants can create custom web parts and apps that will meet the specific needs of your company. We have built apps such as custom image sliders, cafeteria menus, custom links etc. Name the app and our SharePoint firm can build it.
Built with latest technologies
Integrate with any SharePoint or Business Data
Responsive design

SharePoint Extranets

Share content with your clients
Sharing information with your clients and vendors can give your company a competitive edge on the competition. Allow your customers to access relevant real-time information anywhere and anytime. Talk to our Microsoft SharePoint consulting services team now.
SharePoint Integration

Display all your content in one location
Bring your companies business systems data to SharePoint, expose data from a wide range of sources so your users can see all the relevant data they need in one central place. Our Chicago based Microsoft SharePoint consultants have experience in integrating with numerous back-end systems. As one of the top Microsoft consulting companies in the US we are leading the way in integrated systems with SharePoint ranging from Oracle to Quickbooks and everything in between.
SharePoint Dashboards

View all the relevant data
It seems like every company using SharePoint and Office 365 are looking to build build dashboards!! This has a been a requirement for many of our clients over the past few years. The ability to create dashboards of content for users, that contain reports for executives is more important than often the core functionality. Our Microsoft SharePoint firm builds amazing dashboards using custom code or Power BI integrated with SharePoint development.
Modern and flexible design

Content pulled from SharePoint or other business systems
Executive level views for crucial business decisions
SharePoint Forms

Advanced Form Creation
There are times when out of the box SharePoint forms don't cut it, they're too rigid and don't allow you to present the form in the manner you would like. Using Angular JS, React JS or InfoPath gives our SharePoint development company the flexibility to create rich forms with advanced functionality. Let out Microsoft SharePoint consultants help design the right SharePoint solution for your company.
SharePoint Websites

Market to the world
Put your companies best face forward to potential customers with a great website. With Microsoft SharePoint development you can build rich and interactive web sites to interact with and share information with the outside world. Have a Microsoft SharePoint consultant help you.
SharePoint Migrations

Move your Content
Migration is a major challenge for companies who have invested in Microsoft SharePoint. Each new version of SharePoint provides new features which can improve running your business. Migrating content and custom applications to future platforms is a vital step for your company. Our consulting firm can help with these challenges.
SharePoint Consultants Team
Delivers a great customer experience
Our Microsoft SharePoint consulting services team based in Chicago have expert knowledge in SharePoint 2007, 2010, 2013 and SharePoint Online. Our highly experienced SharePoint consultants will help your company leverage the power of Microsoft's leading sharing and collaboration tool. We will help your business achieve future growth, our SharePoint consultants will put a plan in place to drive user adoption and continued success. New Peak Solution is rated one of the best SharePoint Consulting firms in the United States.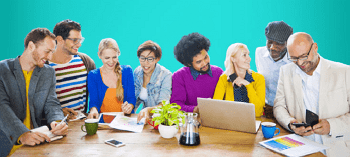 We have worked on many and various SharePoint projects from small to complex scopes, we typically hear this from companies we talk to
We want to overhaul our SharePoint look and feel to match our companies branding

We need help in setting up SharePoint site structure and security

How do we leverage SharePoint to gain its full benefits for our firm

Can you customize web part/widgets to best suit our needs

We need SharePoint forms and worklows to automate our department processes

We need help migrating our data from an old system into SharePoint

We would like a dashboard so we can visually see our data and status

Integrate other business systems with SharePoint

Expose certain data to our clients and vendors

And much more...
If any of these bullets describe something you need or if you are looking for different functionality please reach out to our SharePoint consultants today and let us help you build the system you need. It would be our pleasure to work with you.

Microsoft Consulting serving clients throughout the US including
New York – Chicago – Dallas – Houston – Los Angeles – Philadelphia – Phoenix - San Antonio – San Diego – Seattle – Austin - Milwaukee – San Francisco – Boston - Columbus – Denver – San Jose – Charlotte – Detroit - Indianapolis - Atlanta - Des Moines - Portland - Albuquerque - Washington DC - Sacramento - Las Vegas - Tuscon - Salt Lake City - Oklahoma - Kansas City - Minneapolis - St Louis - Tampa - Orlando - Miami - Jacksonville - Nashville - Louisville - Cincinnati - Cleveland - Pittsburgh
SharePoint Consulting

Eugene

SharePoint Consulting ServicesEmailPhone: (312) 487-1210

Our Core Services



Our SharePoint Consulting Process
Engage
A key step of sharepoint consultancy is the process of simply engaging with our customers to learn their needs and goals. All our years of experience has thought us of the importance of understanding your needs, your culture and making sure all parties are on the same page. Our SharePoint consultants will be with you every step of the way.
Analyze
By clearly understanding the task at hand our SharePoint consulting services team can clearly present a solution. We analyze all the relevant information to conceptualize robust and cutting edge solutions.
Design
Using prototypes and wireframes our sharepoint consulting firm will map out the whole solution process. You can visually see your application and its functionality before it is built. Our SharePoint consultants will create beautiful and modern designs.
Build
Our SharePoint consulting services team builds the solution all the while liaising with our customer and making sure everything is working as required. You get to see our SharePoint consultants byuld the app and keep you invoved throughout the process to make sure everything is going to plan or indeed make changes if need be.
Deploy
As a SharePoint consulting company we test thorougly before and after we deploy. We work together to ensure successful testing and deployment.