SharePoint portfolio Intranet
Home
SharePoint portfolio Intranet
Transform Your SharePoint Intranet
An intranet homepage provides a vehicle for communication that is pertinent to the organization. Because of the high level of visibility, this is the perfect place to present recent news and happenings. By using your intranet homepage to keep people up to date on what's going on, you can drastically reduce the challenge of distributing news to employees.
Communicate with your staff in a central place!
Improve companywide communication
Reinforce your brand and values
Boost recognitiona and reward
Create engaging content
Improve employee engagement
Connect your company across locations and time zones
Bring your workplace culture to live
Improve employee loyalty and sense of belonging
Manage all this content in easy to use SharePoint CMS. You never need to modify the page

Improve collaboration and productivity
Greater collaboration throughout your company
Easily share information
Improve feedback from your staff
Simple to find and search for information
Document management control
Process consolidation
Provide organizational clarity

Process management for core business functions
Build additional core functionality within your SharePoint environment to improve productivity
On and Off - Boarding
Paid Time Off (PTO)
Employee Benefits
Project Management
Workflows to improve companywide processes
Integrate with other business systems
Reduce emails and meetings
24 / 7 access to system
Work offline
Access from any device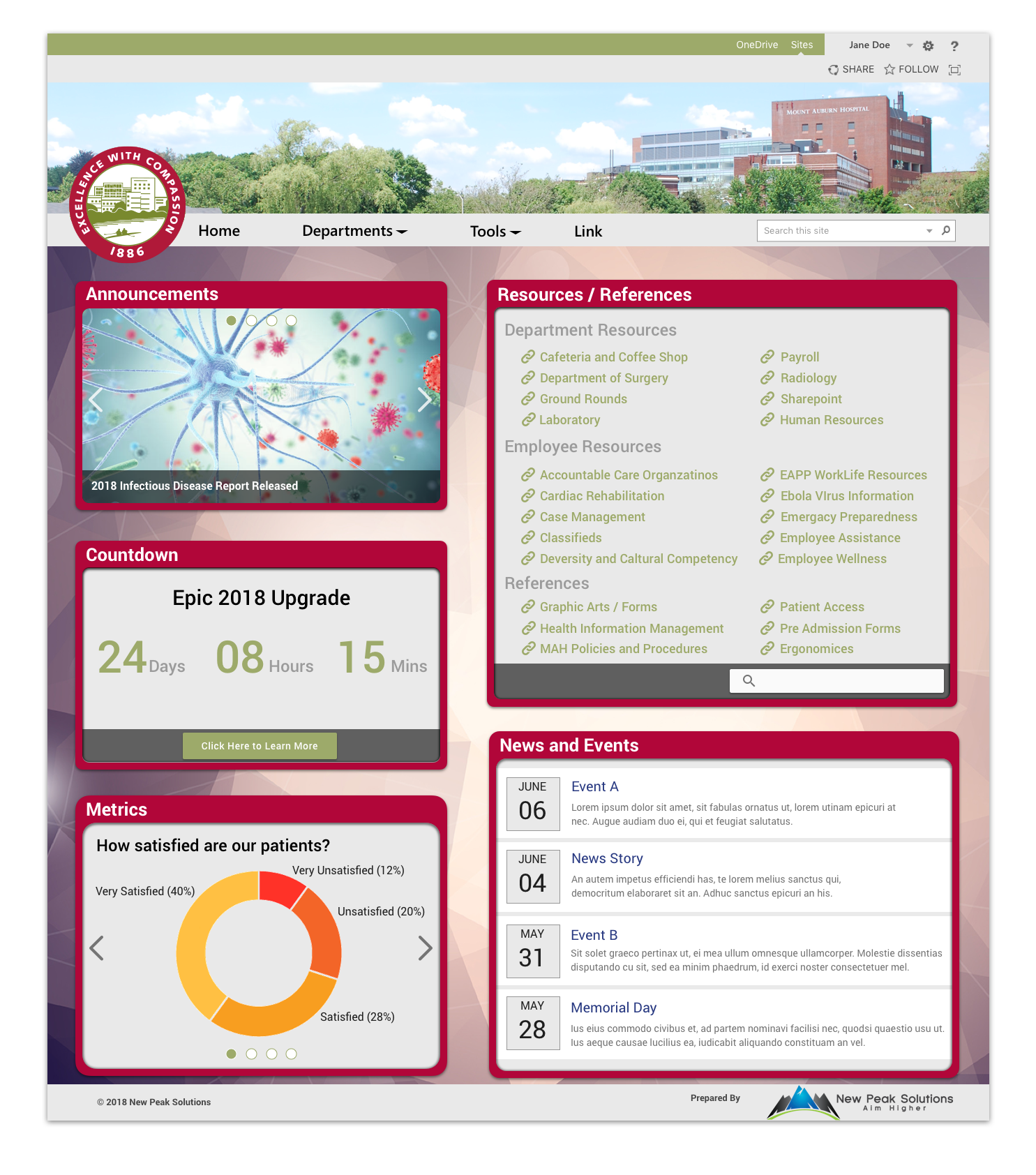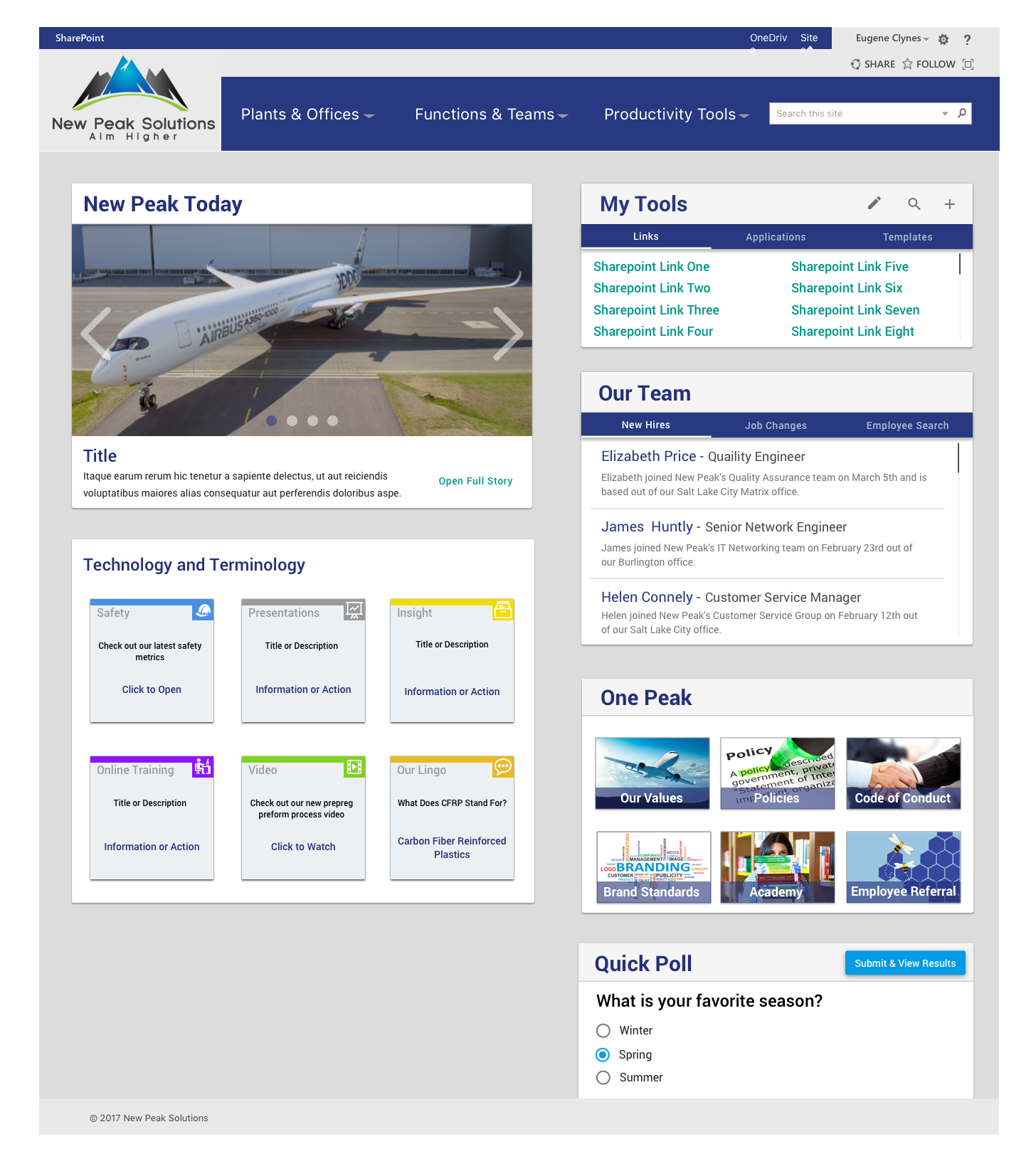 Common Homepage Components
We use the best of SharePoint components and build custom widgets to give you exactly what you want on your homepage.
Custom Branding specific to your company
New and Events / Management Blogs
Quick Links to applications and sites
Commonly opened files
Announcements and Calendar
Metrics and Surveys
Employee Central - New Hires, Birthdays, Anniversaries etc.
And much more...